The MyData Award is the gold standard for ethical use and sharing of personal data
The MyData Award 2023 recognises and celebrates human-centric solutions around the world.
Applying companies can either receive the MyData in Practice status if they provide personal data based services to individuals in line with MyData principles, or the MyData Operator status it they provide a human-centric infrastructure for using and sharing personal data.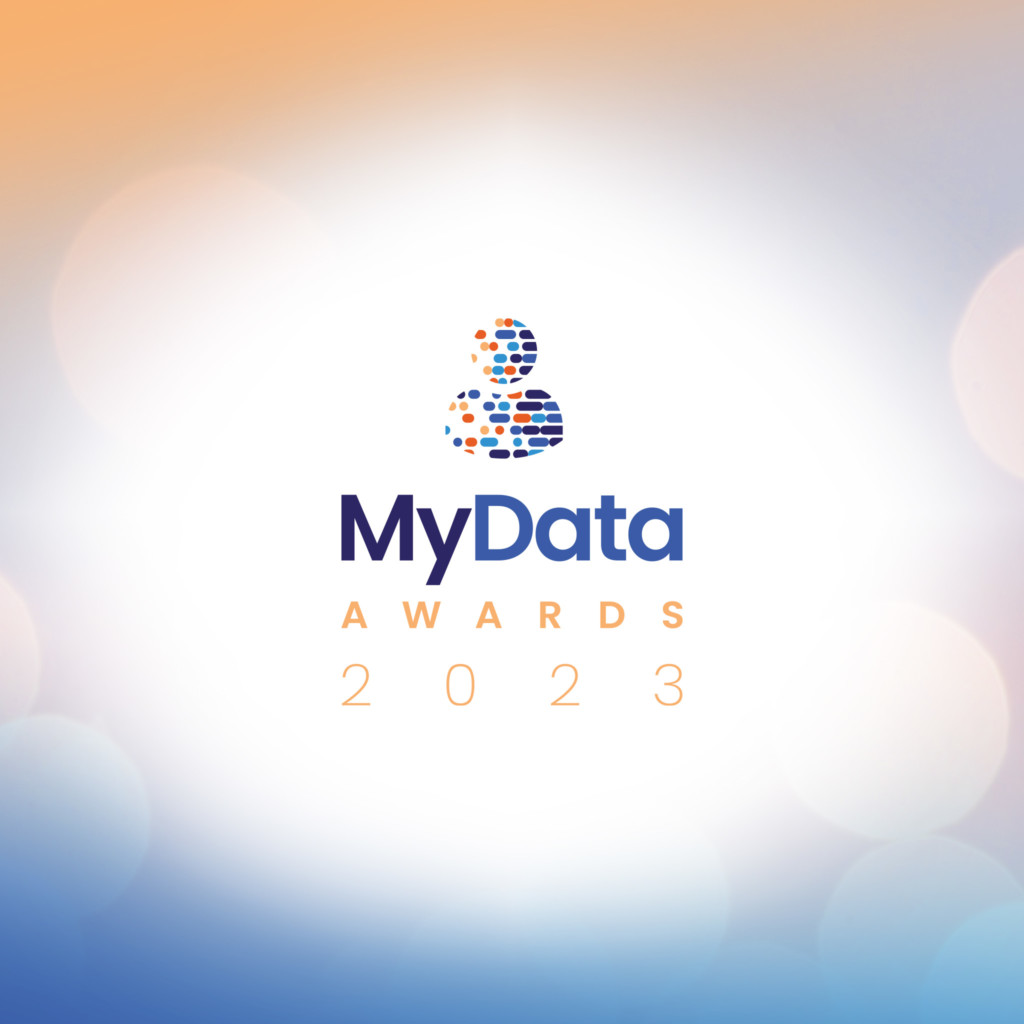 Meet the 2023 awardees
30 service providers from 16 countries received the MyData Award 2023, an important recognition of the efforts of organisations and companies in Europe and worldwide in empowering individuals with personal data and giving them practical tools to take control of their digital lives.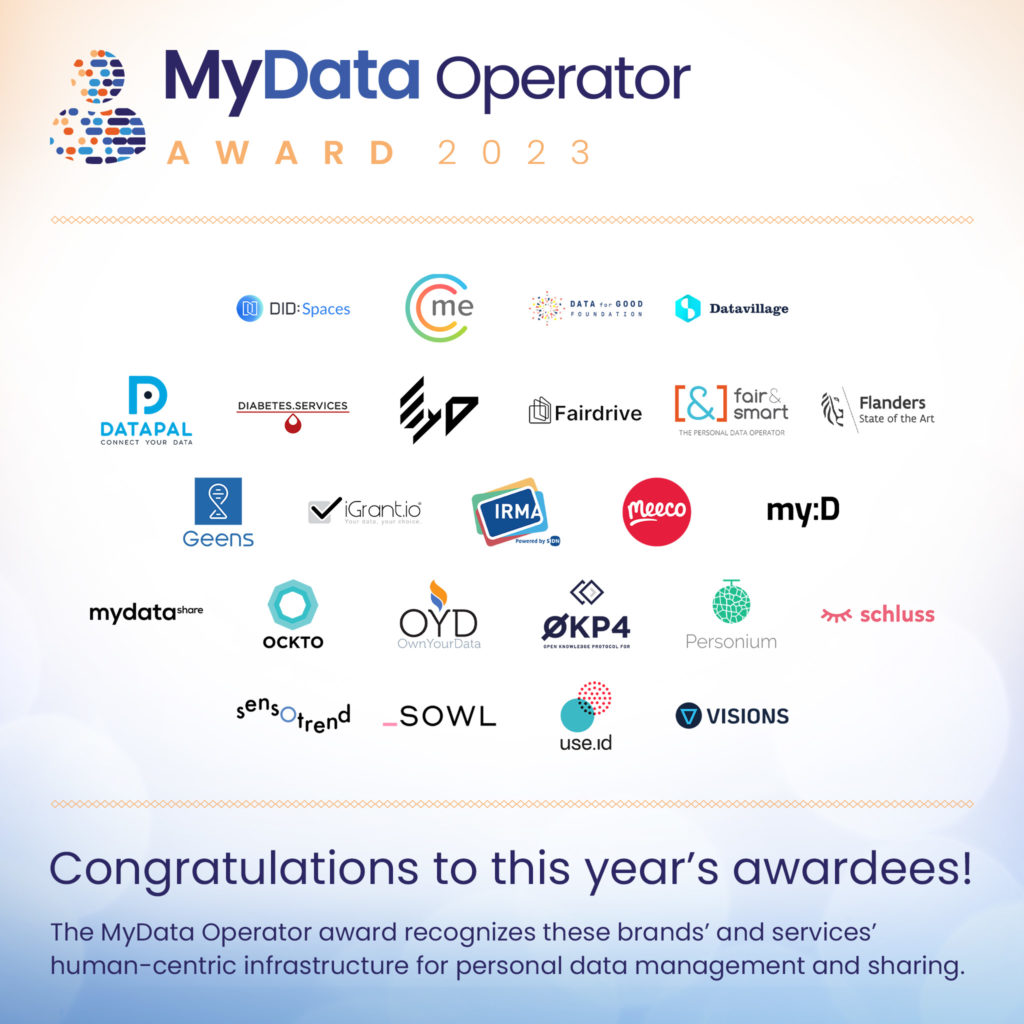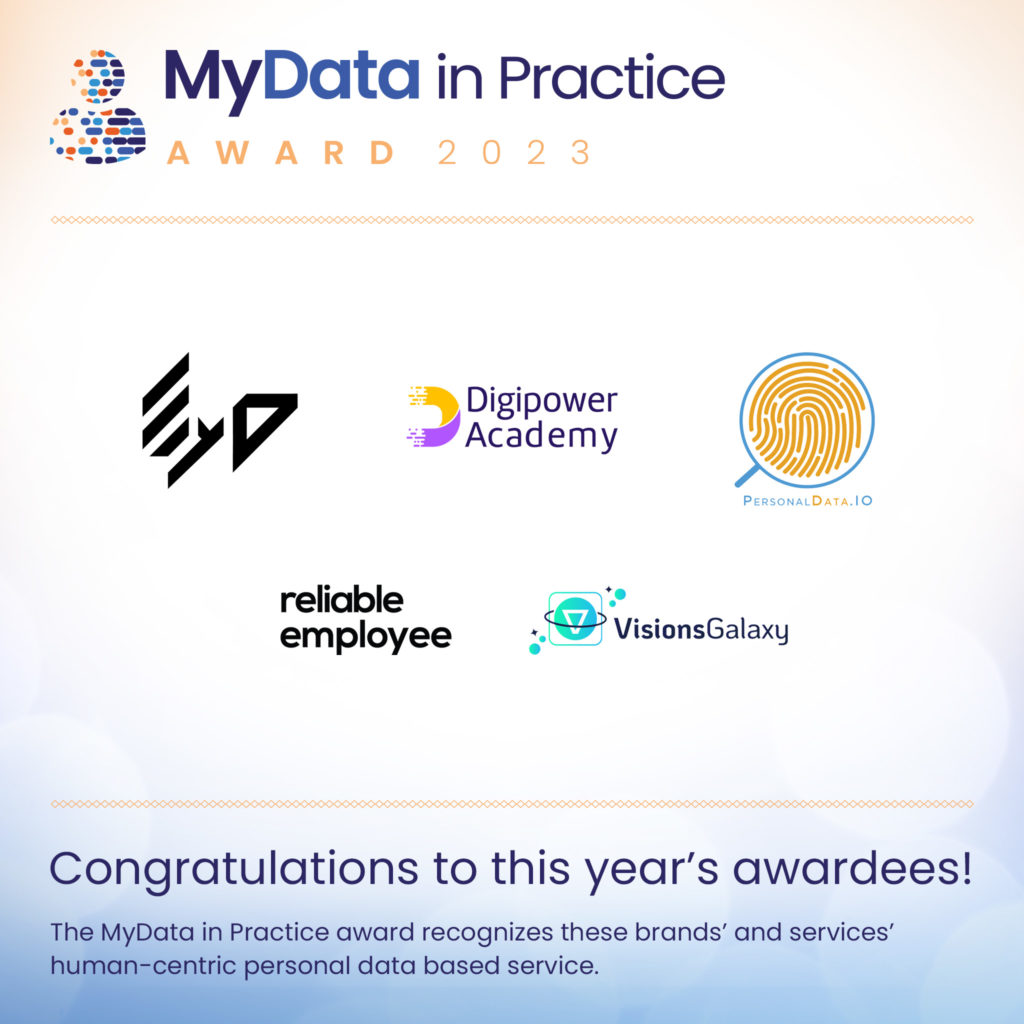 Awarded organisations were required to demonstrate how they create agency for human-centric data control, and how the data and value flows in their ecosystems. To be considered for the award, these organisations must show how their services have the potential to interoperate with data sources, data using services, and each other.
WHY APPLY?
Receiving a MyData Award demonstrates that a business and its service have an ethical approach to personal data that gives individuals control in line with the MyData Declaration. The benefits for companies and organisations are numerous. As a recipient, your company or organisation will:
stand out in the sector to both partners as well as users;
gain an edge when bidding for contracts;
reassure investors and funders that they are taking a right – a human-centric – approach;
instil pride in their workforce;
join the growing MyData movement of ethical personal data companies;
get ahead of the curve on new legislation and standards;
become a crucial part of changing the personal data market.
By participating in the award process, companies start or continue their journey towards interoperability as they search for common practices, standards, and technologies.
Apply for the Award
Applications for the MyData Award 2024 will open in January 2024!

For reference, read the guidance notes of the 2023 process, and get in touch with hello@mydata.org for any inquiries or expressing your interest to participate in the awards!
You can apply for the MyData in Practice 2024 status, MyData Operator 2024 status or both.
Both categories follow a self-description process, fostering applicants to describe their service offering in line with the MyData principles or the MyData Operator reference model. It is not a certification process.
Eligibility
Your company or organisation must be a MyData Global member or have applied to become one, and you must have signed the MyData Declaration.
Previous awards
MyData Awards span out of the MyData Operator award that ran during 2020-2022. To date, a total of 46 service providers have received the MyData Operator Award.