MyData Local hubs are the locus of MyData Global's activity, and an important means to realise its purpose.
Local Hub is a group of MyData Global members in a certain geographic area (e.g. city, region or country) that promotes MyData purpose and mission locally. Read more about MyData's mission from MyData Global's bylaws and the MyData Declaration.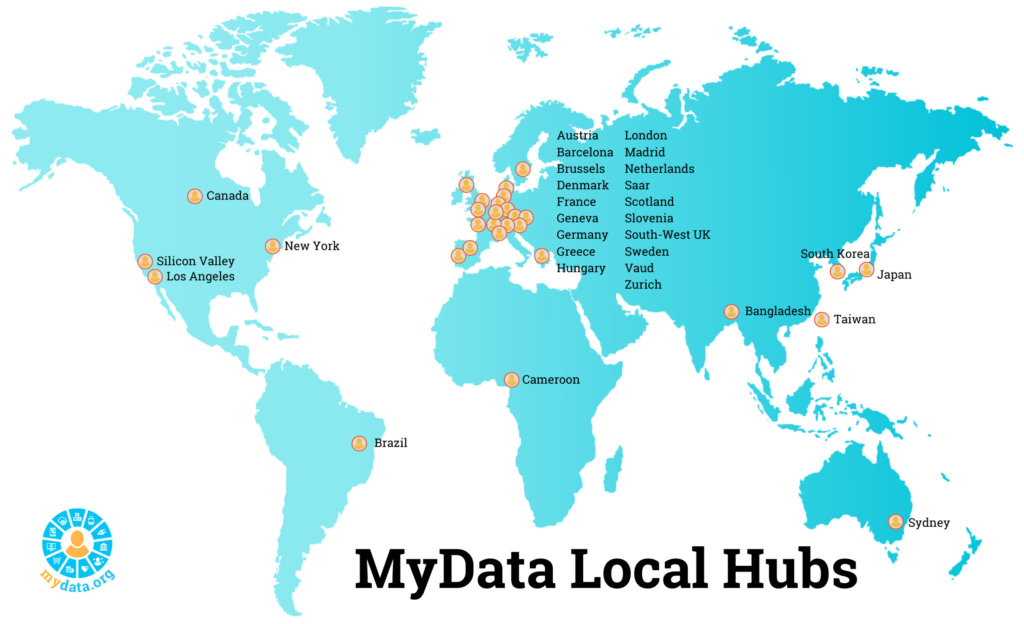 May 2022: We are in the process of reorganising this information. Please visit our old site for more details.