Get ready for the most exciting elections of November 2020!
MyData Global is an award-winning international nonprofit based in Finland. MyData Global's mission is to empower individuals to self-determination regarding their personal data. 
Our association is politically non-aligned and emphatically collaborative, not antagonistic, by nature. We approach the complex set of issues around personal data from a diverse range of backgrounds and perspectives. Read more from the white paper. Our work is primarily operations are financed by membership fees and revenue from the conference.
Currently, in 2020, MyData Global is led by an international leadership team consisting of nine Board members, four Steering Group members, and five permanent Staff members. There will be four open positions for the Board and four positions for the Steering Group starting from Jan 2021, and all members of MyData Global are eligible to apply to become a new Board member or Steering Group member. Read more about the elections and leadership roles
Not yet a member? Join now.
[gdlr_button href="https://mydata.org/join" target="_self" size="large" background="#16c1f3″ color="#ffffff" with_border="yes" border_color="#368799″]Join as a member[/gdlr_button]
6 reasons to run for MyData Global Leadership positions
1. Contribute to a Fairer Digital Future.
Personal data is fast becoming a defining force for the way the world works. Our efforts are paving the way towards a thriving digital ecosystem and fair data economy fit for humankind. All of our actions emerge from the core idea of MyData: individuals should be in control of data about themselves.
Your service at either the Board, the Steering Group, or both, is an opportunity to make a contribution to the cause.
2. Be In The Center Of Our Award-winning Activity.
Our international impact has been created through years of deepening our thought leadership around human-centric approach to personal data, community-building efforts and a successful series of global conferences. MyData was featured in the EU Data strategy released in February 2020, as one of the rising initiatives that "promise significant benefits to individuals".

We were awarded the NGI Culture Award by the European Commission Next Generation Internet Initiative, where MyData was recognized as one of the most impactful European initiatives creating the human-centric, trustworthy and sustainable internet.
3. Bring up Your Relevant Knowhow.
MyData has formed a diverse community around human-centric approaches for personal data. We're known for connecting communities across the spectrum of expertise from Business, Legal, Tech and Society sectors.
People are engaging with our global network non-stop where we share experiences, exchange ideas, and develop projects.
4. Gain Experience For Your Professional Development.
In particular, our leadership team provides opportunities for deepening leadership skills in a complex while highly relevant and empowering domain. You will get insightful experience of leading a wide global network of data professionals and people interested in the data economy.
You'll acquire "cultural intelligence" by working with people from different backgrounds who follow these guiding principles in their operations.
5. Show that You're a Game Changer.
Being a member of the leadership team brings you to be a part of MyData Global's visibility. When we issue press releases or host events, the team is frequently prominent. This means that your name can be tied to our activities.

In addition, these occasions are opportunities for you to make meaningful, interesting social media communications on your own while promoting a cause that matters to you.
6. Deep Dive to MyData.
You will learn a lot about the substance of MyData. Being in the leadership team is a great place to help you gain insight and follow the latest developments of human-centric digital evolution.

Understand how and be part of the practical implementation of MyData and guide others towards an interoperable and people-oriented ecosystem.
[gdlr_button href="https://mydata.org/elections" target="_self" size="large" background="#16c1f3″ color="#ffffff" with_border="yes" border_color="#368799″]Take me to the candidacy form[/gdlr_button]
Comments from retiring board and steering group members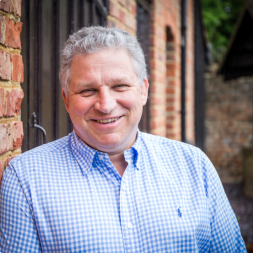 Julian Ranger, Digi.me, Board member, 2018 – 2020
"As I retire from the Board I'd like to reflect on two aspects: MyData's incredible growth over two years, and the benefit to me from being on the Board during that time.
In just two short years MyData has grown from an idea with a conference to a successful and flourishing worldwide organisation with members, hubs and thematic groups all over the world and reflecting many detailed aspects of what is required to make a new MyData ecosystem work.  I am on two other non-profit Boards and have seen many other initiatives – none have grown so fast, had so much influence and achieved so much in such a short space of time.  An incredible reflection on the members, the core team and the volunteer community taking roles within MyData.
For me, being on the Board of this fledgling organisation has been a privilege and a great learning experience.  I'd like to think I have contributed to the success in some small way, but I'd like to highlight, especially to those who may wish to join the board, how valuable it has been to me personally.  Despite having run a multinational business, I have learnt so much, through the MyData Board role: culturally about the world and our views on personal data; how to organise and work together across our different styles; how to accommodate and coalesce a multitude of different viewpoints; how to run meetings with an openness and honesty that is unfortunately rare in the world.  I have made long term friendships and very many interest and business relationships.  The list could go on – joining the Board of MyData will enable you to give your ideas and experience to MyData; but MyData will give back to you much more than you put in – it has for me.
Please do seriously consider joining the Board or the Steering Group, or indeed any of the other hub & thematic group roles, and put your name forward for election – you won't regret it."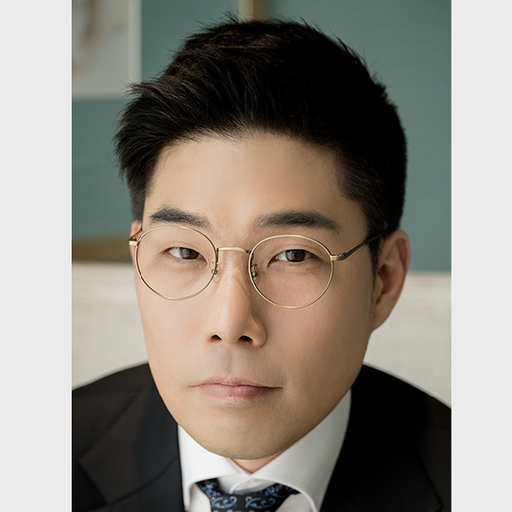 Chris Lee, MyData Korea Hub, 2e Consulting, Steering Group member 2019 – 2020
"Serving on the Steering Group of MyData Global has been a profound honor, great privilege, and life-changing experience. The work was challenging (due to our organization being so young!) but tremendously rewarding (our contributions this year will be the foundation for all future Steering Groups!).
The Steering Group is about holding the association close to its guiding principles and supporting our members' contributing to our mission. If this resonates with your heart and mind, the Steering Group needs you. Help us take MyData to the next level."